Talking with The Little Mermaid and fairy tale author Hans Christian Andersen, exploring the downtown amusement park Tivoli, and swimming with Santa Clauses in the sea across from Sweden.
This and more happens in the latest adventure of Lori Leak, titled Lori Leak Travels to Copenhagen. 
The second entry in the Lori Leak adventure series, it is a fun story that everyone will enjoy. Especially designed for children in the third and fourth grades. But don't let age stop you because children of all ages are loving it as are adults.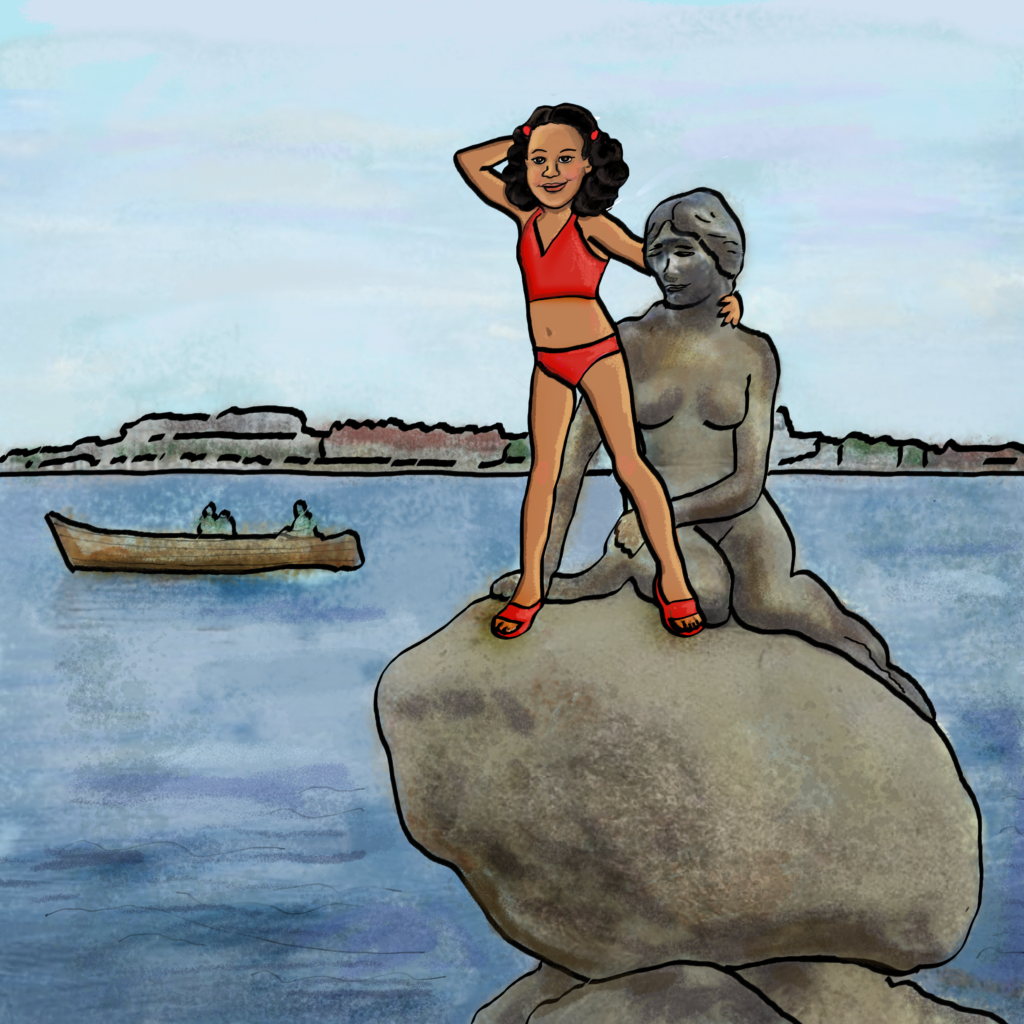 That is because Lori Leak is such a confident, humorous, adventurous and curious girl who loves to see the world. In this book I show you some of the places that gave me such joy as I lived in Copenhagen over the last 20 years.
Lori Leak is a girl with a fabulous life!
Please get your copy and have someone take a photo of you reading it, then please post it, with your comments on Instagram on two accounts: @lorileakofficial and @barrettcpowell
I look forward to hearing from you!
Be sure to visit the Shop and get copies of both the Lori Leak books!
(When you do, you'll get a clue about where she travels on her next adventure!)